Services
Conference Speaking: Speaker Topics
Social Intelligence: Enhancing & Strengthening Relationships
"No man is an island"
Henry David Thoreau

Relationships are the key to personal, interpersonal and organizational development, effectiveness and integration. Learning how to better manage our internal and external relationships can lead to profound success on multiple levels.

Social Intelligence is one aspect of Emotional Intelligence that concerns relationship awareness, management and leadership. In our research, development and application, we have uncovered 12 principles that define the framework and for experiencing positive, life giving relationships in all segments of your life.

About the program:
In this session, through a series of lectures, dialogues, small group discussion and self assessments, you will understand the what and why of social intelligence; you will understand your current level of Social Intelligence through practical evaluation tools and assessments; and you will learn methods to increase and develop your Social Intelligence Quotient that will positively impact your life and the profitability of your organization.

Outline and Objectives of the Program:
The "what" and "why" of Social Intelligence?
Evaluating your Social Intelligence Quotient (SIQ)
Understanding and Experiencing the 12 principles of Strengthening Relationships
Plans, Contributions and Conclusions (Taking Social Intelligence home with You)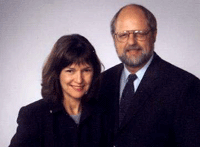 About the Presenters:

Lillas Marie, CHRP and Rick Hatala, P.Eng are cofounders of Integrative Leadership International , a life and leadership development, coaching, facilitating, keynote speaking and consulting institute. They bring together Lillas's 20 years of corporate HR experience and academic leadership research and application and Rick's 25 years corporate and entrepreneurial leadership in the energy industry. Over the past three years thave experienced, researched and developed "Integrative Leadership" – a model of life and leadership dedicated to the development of the whole person – physically, mentally, emotionally and spiritually and are dedicated to the development of Integrative Leaders worldwide.